SHARE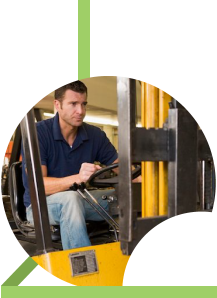 Manufacturing
From raw materials to finished product, clients value our accounting and advisory services.
The manufacturing clients we serve tend to be a creative group. They know how to assess customer needs, often before the demand exists in the marketplace. They're hands-on people, creating beautiful and practical items from raw materials or partially assembled components.
While they focus on their craft, we assist in applying the proper methods of revenue recognition for tax and accounting purposes. As they create and build, we can help them manage cash flow, provide gross profit analysis, and advise them on multi-state issues that often arise as products make their way across state lines. We assist with growth projections, acquisitions, and complete inventory observations.
At Detweiler Hershey, our passion for accounting allows clients to pursue their passion for creating and selling.