Founder's Passing

From Marc Derstein, CPA, Managing Partner
On beha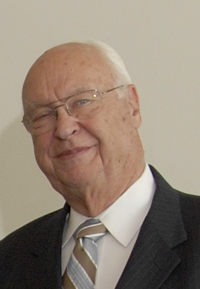 lf of all Detweiler, Hershey & Associates, P.C. shareholders and employees, I am sad to announce the passing of our firm's founder, Harold F. Detweiler, CPA. Harold originally started the firm 75 years ago in 1946 with his older brother, Willis, as Detweiler Brothers.
From their modest office at 228 W. Chestnut Street in Souderton, the firm's steady growth included several moves to larger spaces until the present building was occupied at 64 N. County Line Road, Souderton, in 1974.
Harold was a driving force behind the firm's early success and his advisory role and steady influence assisted countless area business and not-for-profit entities to grow and thrive. He dedicated most of his life to mentoring business owners, professionals, and staff members so they could be more successful. Harold was deeply dedicated to family and all those he worked with over the years.
We are grateful for Harold's vision, leadership, and commitment. His generosity and engaging spirit will be missed. Please join us in expressing our deepest sympathies to his son, Bruce, and daughter, Colleen Ruth.
A link is provided for the obituary. https://bit.ly/HFDObituary
Filed in:
Client News
,
Community
,
News
---