Handling Adversity

Guest Blogger: Ken Byler, Principal/Owner, Higher Ground Consulting Group, LLC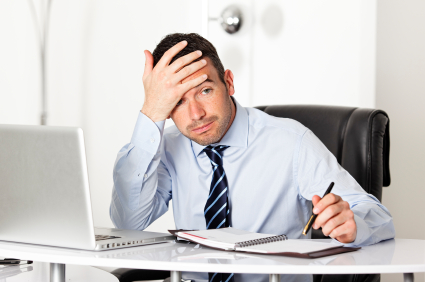 Adversity is one of the best ways to test a leader. We all face adversity. Right now, everyone is learning to live with a pandemic and the aftermath of steps taken to control it. Your business and livelihood could be in serious jeopardy. Perhaps you or a family member has been impacted by the COVID-19 virus.
How do you respond to adversity? It tends to either bring out our best or worst selves. There's no place to hide.
Your Mindset Matters
When we face challenges in life and business, our mindset impacts how we respond. Merriam-Webster.com defines mindset as "a mental attitude or inclination." When leaders can harness the right mindset, attitudes, and skills they are more likely to achieve success in spite of whatever adversity they might be facing.
One of my favorite college basketball coaches is Duke's Mike Krzyzewski (Coach K). In his book "Leading with the Heart" he includes some thoughts about handling crisis situations. One quote caught my attention.
"The worse the crisis, the more people will tend to think as individuals rather than as members of a team." – Coach K
That's a practical illustration of mindset. During adversity, if we turn our attention toward our own problems, we will lose sight of the resources we have available from our team members.
A Leadership Mindset
Researchers at PXT Select™, a Wiley brand, have isolated six leadership traits that help to create and sustain a leadership mindset, even in the face of adversity. As an Authorized Partner for their products, I have first-hand knowledge of just how effective their thinking can be, especially when times are tough.
Here is a brief summary of the six traits.
Creating a Vision. In the face of adversity, leaders must display decisiveness, exercise sound judgment, and harness their own (and others) creativity.
Developing Strategies. In crisis situations, leaders must have the cognitive ability to problem-solve, think critically, and make good decisions. They must resist the temptation to conform and use both intuition and judgment to evaluate what is happening and choose the best course of action.
Ensuring Results. Leaders dealing with adversity must often step up the pace. They must assert themselves and their opinions while respecting the viewpoints of others. Leaders must also act decisively, without the fear of failure so things can get done.
Inspiring People. With adversity comes anxiety. Leaders must possess strong people skills. They must demonstrate sociability as they lead and manage others. Their outlook must be hopeful. And, they must be enterprising in how they organize, manage resources, and persuade or inspire team members.
Being Approachable. Adversity requires open, honest conversations so a level of assertiveness is needed. Leaders who are sociable will create safe spaces for team members to share their ideas and anxieties. Finally, leaders should accommodate others while acknowledging their own imperfections.
Mentoring Others. Adverse situations often linger. Leaders must be able to help team members see a positive outlook. They must tend to the needs of those they are serving. It's also important for them to help connect team members to outside resources and opportunities for growth.
Adversity shouldn't stop you in your tracks. It doesn't need to derail your organization's future growth. It you adopt a leadership mindset, and exercise these six traits, you can face the uncertainty with confidence.
Leaders create opportunities. Adversity is full of them, if you know where to look and how to respond.
Photo Credit: istockphoto.com
Filed in:
Client News
---