Optimism or Hope? Choose Wisely

Guest Blogger, Ken Byler, Principal/Owner, Higher Ground Consulting Group, LLC
Hope and optimism are choices.
I believe in the power of positive thinking. Clients are encouraged to focus on what they are doing well, either as an organization or individual. Leveraging one's strengths can have a powerful effect.
However, present a new idea or opportunity and I'm naturally skeptical. I analyze and refine before committing.
So, is there a difference between optimism and hope? Which way of thinking should leaders embrace? Is one more valuable than the other?
The Oxford American Dictionary defines optimism as "hopefulness and confidence about the future or the successful outcome of something; a tendency to take a favorable or hopeful view."
On the other hand, hope is defined as "the expectation of something desired; desire combined with expectation."
Both affect how we approach life and work. Each are beneficial in their own way. How do these concepts connect to leadership?
What the Experts Say
Social psychologists often refer to optimism as an individual's core belief that their future will have good, positive experiences rather than bad, negative ones. Optimism is associated with more happiness and less anxiety. When encountering challenges, optimists adjust by employing humor or focusing on the opportunities.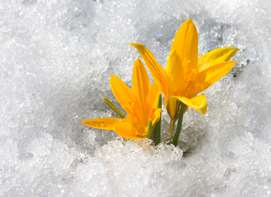 During the current COVID-19 crisis you may have lost your job or been laid off. That can feel like failure, both personally and professionally. Optimism searches for the hidden benefits and remains positive about the future.
Researchers, like C.R. Snyder, PhD, suggest hope is a positive motivational state that incorporates goal-directed thinking. To hope is to have both the will and the ways to pursue desired goals. Hopeful people facing today's crisis don't ignore external realities. Instead, they know their own capacity to withstand. They trust their ability to be resilient and overcome.
What I Have Experienced
I'm not an optimist. That doesn't mean I lack confidence in the future. I'm realistic about my environment. My planning and decisions are based on logic.
I know that businesses, like mine, can fail. This COVID-19 virus will likely kill more people, maybe even me.
That's why I am drawn to Snyder's description of hope. I believe in myself (the will). My brain is good at finding patterns (the ways) through chaotic situations.
As a person of faith, what I hope for is secondary to who I place my hope in.
Being a business owner and entrepreneur is challenging right now, even depressing. If I only viewed my world through the lens of optimism it would be harder to cope. My reliance on hope allows me to persevere, to strive for excellence, to believe in my capabilities.
What Leaders Can Do
In times of crisis, leaders should model hope, not optimism. Hope accepts reality. It acknowledges our fears. It speaks the truth. But more than that, hope calls on the power of the human heart to choose love and compassion in the face of despair and cynicism.
We need leaders who are serious about vision, alignment, and execution. Those same leaders should depend on the intangibles of the heart to keep the will and the ways of hope in perspective.
Filed in:
Client News
---