Resilience: Leaders Need It Now More Than Ever

Resilience isn't important when things are going well. That's why there is nothing like a crisis to wake us out of complacency! Our lives, business and personal, have been turned upside down. Even if you lead an essential business, your world has changed too.
Resilience may hold the key to how well we cope. It is essential to what we will look like when this pandemic is over.
What is Resilience?
Resilience is defined as, "an ability to recover from or adjust easily to misfortune or change." Think of it as being composed, objective, and resolute under pressure. Some of us will find this easier to embrace than others. Healthcare workers, first responders, and truck drivers are modeling resilience during this COVID-19 crisis.
Being re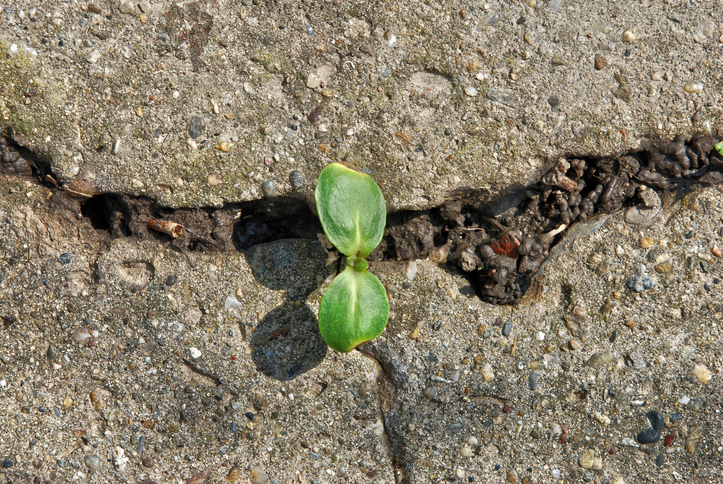 silient can include pushing through obstacles, internal or external. Thomas Edison and Albert Einstein come to mind. It often includes outright failure. Steve Jobs and Henry Ford fit this example.
Our ability to be resilient is influenced by our mindsets.
We will likely need to stretch beyond our comfort zones to get there. That's especially true when so much upheaval is happening in such a short amount of time.
Becoming More Resilient
There are many different ways we can learn resilience. It helps if our personality style and emotional intelligence already contribute to this. I'm objective, resolute, and self-assured. These mindsets are well-suited to being resilient in tough times. I separate emotions from facts, push through resistance, and take charge of situations.
Unlike me, you might find it more difficult to voice your opinions. Maybe you struggle to advocate for your needs. Perhaps it's hard for you to maintain your cool under pressure. Here's the good news! We can all learn the skills that contribute to becoming resilient.
Here are some things I have learned about building resiliency.
Have a clear purpose in life and work; a reason to show up every day.
Lose well. Failures will happen. Find ways to move on quickly while learning from each mistake.
Maintain perspective. If you are more emotional, acknowledge your anxiety and then try to step away and view the situation more objectively.
Learn to reframe your thinking. It might be as simple as saying, "What would I like to have happen instead."
Practice good self-care – eat right, exercise regularly, and get enough sleep.
Why Do It?
This current pandemic will end. The volatility, uncertainty, complexity, and ambiguity will still be here.
Resilience provides a foundation for navigating this crisis and the next one. It keeps us focused on the future. Resilience helps us maintain our composure under pressure. It encourages us to be innovative and collaborative.
Leaders who master resiliency will be remembered long after this current challenge has passed.
Photo Credit: istockphoto.com
Filed in:
Client News
---